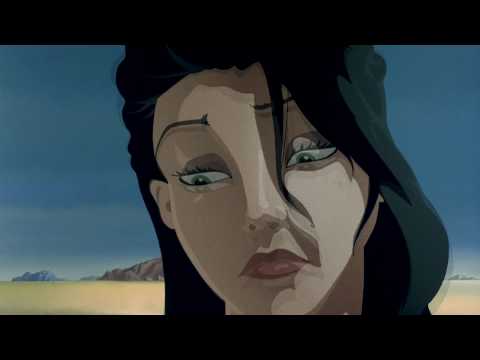 Destino--Disney and Dali
In 1945 Jack Warner hosted a party where Walt Disney and Salvador Dali first met. The two became fast friends, deciding to collaborate on a short film. Dali worked with Disney's artistic director John Hench for three months before funding for the project dissipated. The short film entitled Destino, named after a Spanish ballad, sat in a warehouse until 1999 when Roy Disney, Walt's nephew,...
the Fabulous 4 →
Express yourself! O_o Well, express your walls →
3 tags
5 tags
3 tags
2 tags
11 tags
Dont forget to sign up for February's newsletter…it comes out in 10 days Hurry! :) »>Sign up now! EDIT: Sign up through our online store and get an exclusive offer at the end of the month! » HERE!
15 tags
11 tags
9 tags
Online Auction
Our online auction site is up and running! Check it out: http://auction.baterbys.com
10 tags
Newsletter is up!
Check out this months newsletter! http://newsletter.baterbys.com
13 tags
9 tags
For real?!
http://www.store.baterbys.com Subscribe to our online newsletter to receive exclusive online offers and a complimentary Alfred Gockel art print*! *U.S. residents only
11 tags
7 tags
The Palette-Newsletter
Working on a new site for the newsletter! Check it out: newsletter.baterbys.com
13 tags
11 tags
11 tags
15 tags
11 tags
10 tags
13 tags
11 tags
13 tags
11 tags
10 tags
8 tags
14 tags
10 tags
14 tags
8 tags
11 tags
10 tags
1 tag
Art News: Monday, August 6, 2012
Art Detective Hired After $90 Million Work of Public Art Goes Missing Old Master's Collection Replaced by Modern Art Fredericton Sculpture Goes Missing Fisk University Sells 50 Percent Stake in Art Collection Alice and Wonderland Exhibition Debuts
Art News: Thursday, July 26, 2012
History of Art in the Olympics Unique Exhibition of Andy Warhol and Mauro Perucchetti at Halcyon Gallery Beijing to Be Turned Into A Key Art Hub in Asia London 2012 Festival Kicks Off
1 tag
Art News: Tuesday, July 24, 2012
Chalk Artist Arrested London Artist Wraps Olympic Stadium in Olympic Colors Art of the Olympians Museum Heads to London New Zealand's Largest Private Art Collection Goes to Auction
Art News: Monday, July 23, 2012
Ilya Bolotowsky's Painting "Vertical Diamond" Found at Goodwill Tax Bill for Artwork $29 Million Famed Art Collector Herbert Vogel Dies Two Men Charged For Henry Moore Sundial Theft
Art News: July 19th 2012
Matisse Painting Recovered After A Decade Archaeologists Believe They Have Found Mona Lisa's Skeleton William Shakespeare Exhibition Opens at British Museum Artist Sells Faux Masterpieces
Wednesday, July 18
End of an Era: Senior Film Curator Retiring Henry Moore's Arch Re-erected after 20 Years Fire Destroys Artist Hub Strikes Expected at National Gallery during Olympics
Art News: July 12th, 2012 (Thursday)
Rodin Museum in Philadelphia Reopens After Renovations Titian's First Major Works Featured at London's National Gallery "Scream" Buyer Revealed Smithsonian Museum Mapped Out on Google 26 New World Heritage Sites
1 tag
Art News: July 9th, 2012 (Friday)
Art Brokers Arrested For Offering Fake Picasso The Louvre Opens Satellite Museum Musée des Abattoirs Reopens With New Exhibition
5 tags
Art News: July 5, 2012 (Thursday)
Belated Happy 4th of July, everyone! Intense Bidding War for Willem van de Velde the Younger's Painting British Telephone Boxes Re-created St. Augustine Art Gallery Floods The Roaring Twenties Comes To The Cleveland Museum Of Art
4 tags